ESI[tronic] 2.0 Online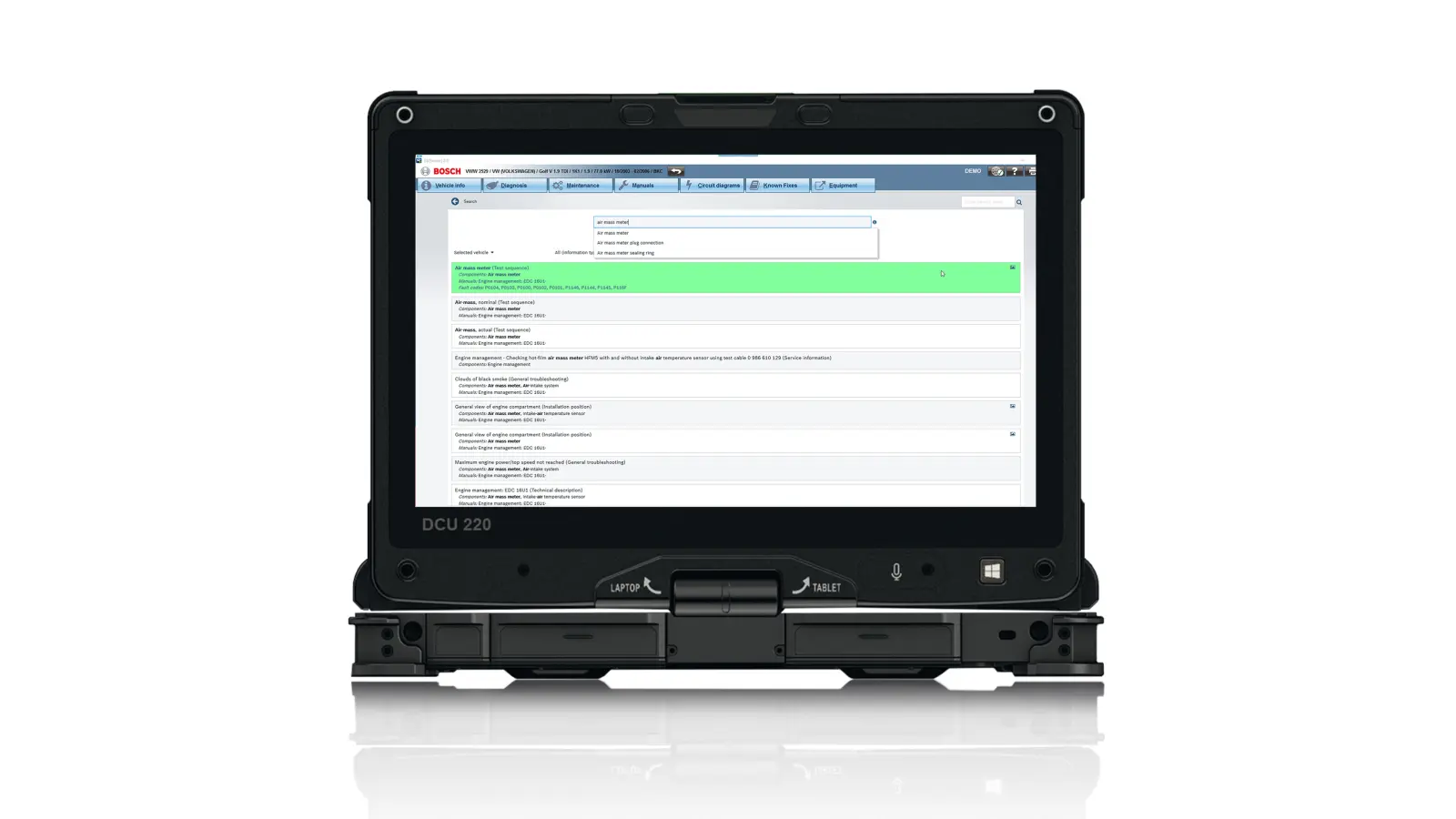 ESI[tronic] 2.0 Online diagnostic software enables workshops to carry out maintenance, service and repair work quickly, efficiently and effectively. The diagnostic software covers a wide range of vehicles worldwide. Thanks to the data packages with their modular licencing options, workshops can extend their diagnostic software individually to suit their individual requirements with additional options. ESI[tronic] 2.0 Online makes it possible to perform comprehensive diagnostics, to find the right repair solution and to reset faults.
The software provides access to vehicle data for more than 150 brands, as well as maintenance and wiring diagrams, diagnostics, repair and troubleshooting guides, manuals and Experience-Based Repair Information (EBR). The diagnostic software ESI[tronic] 2.0 Online is partnered with a Bosch diagnostic device from the KTS series together with one of the Bosch DCU series.