BEA 950 S1 - Gasoline, Gas and Diesel emissions analyser
0 684 123 362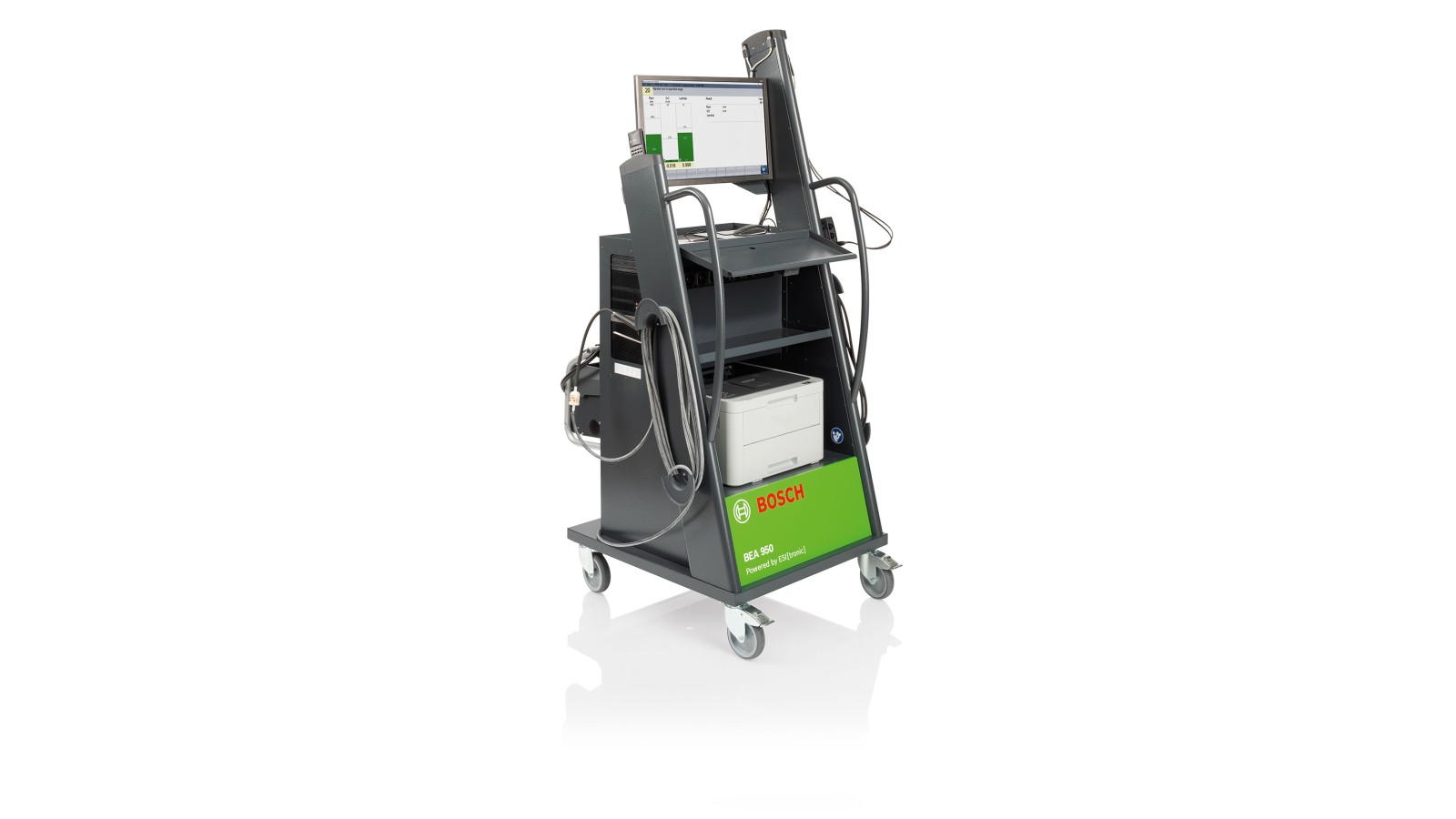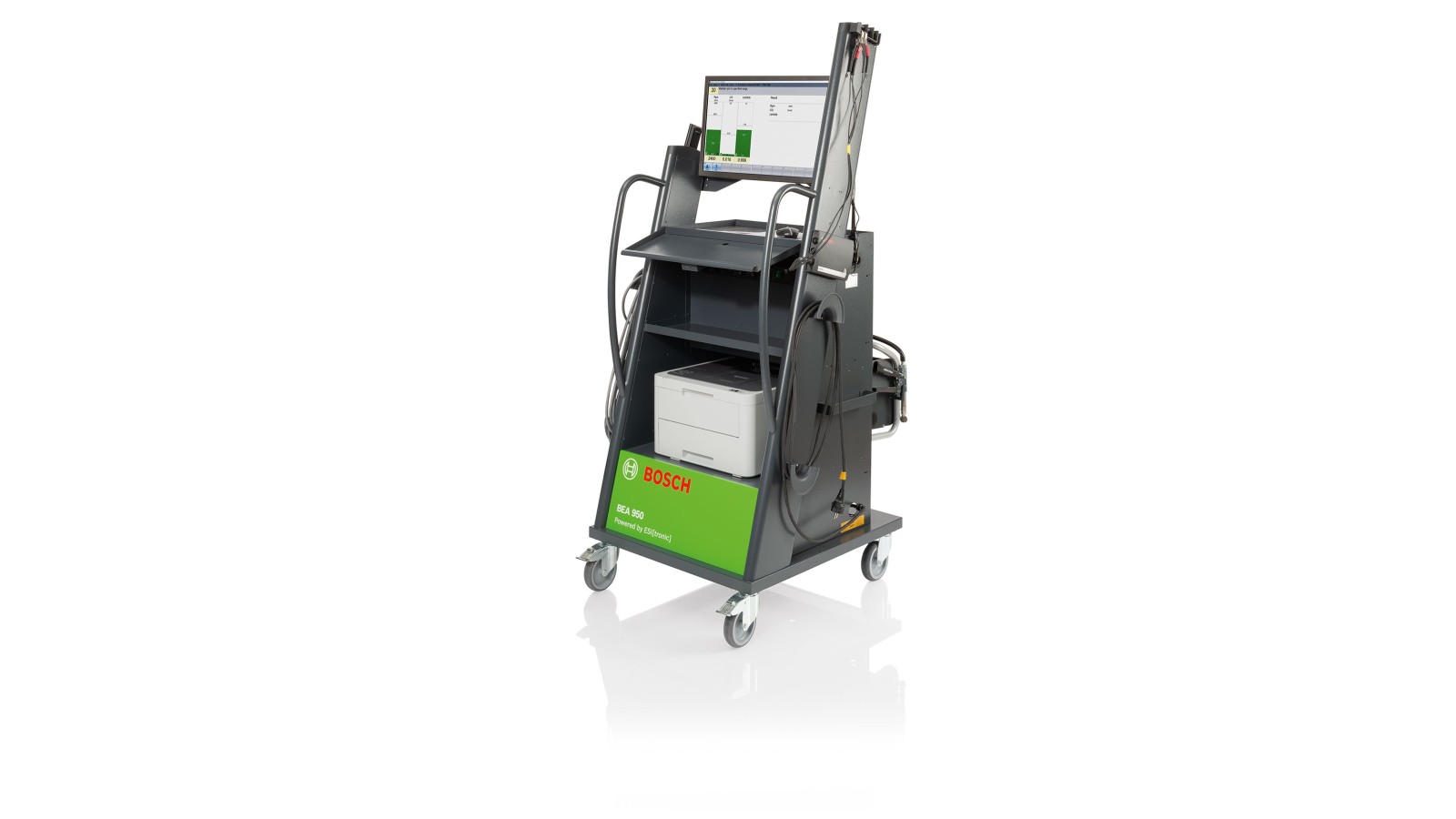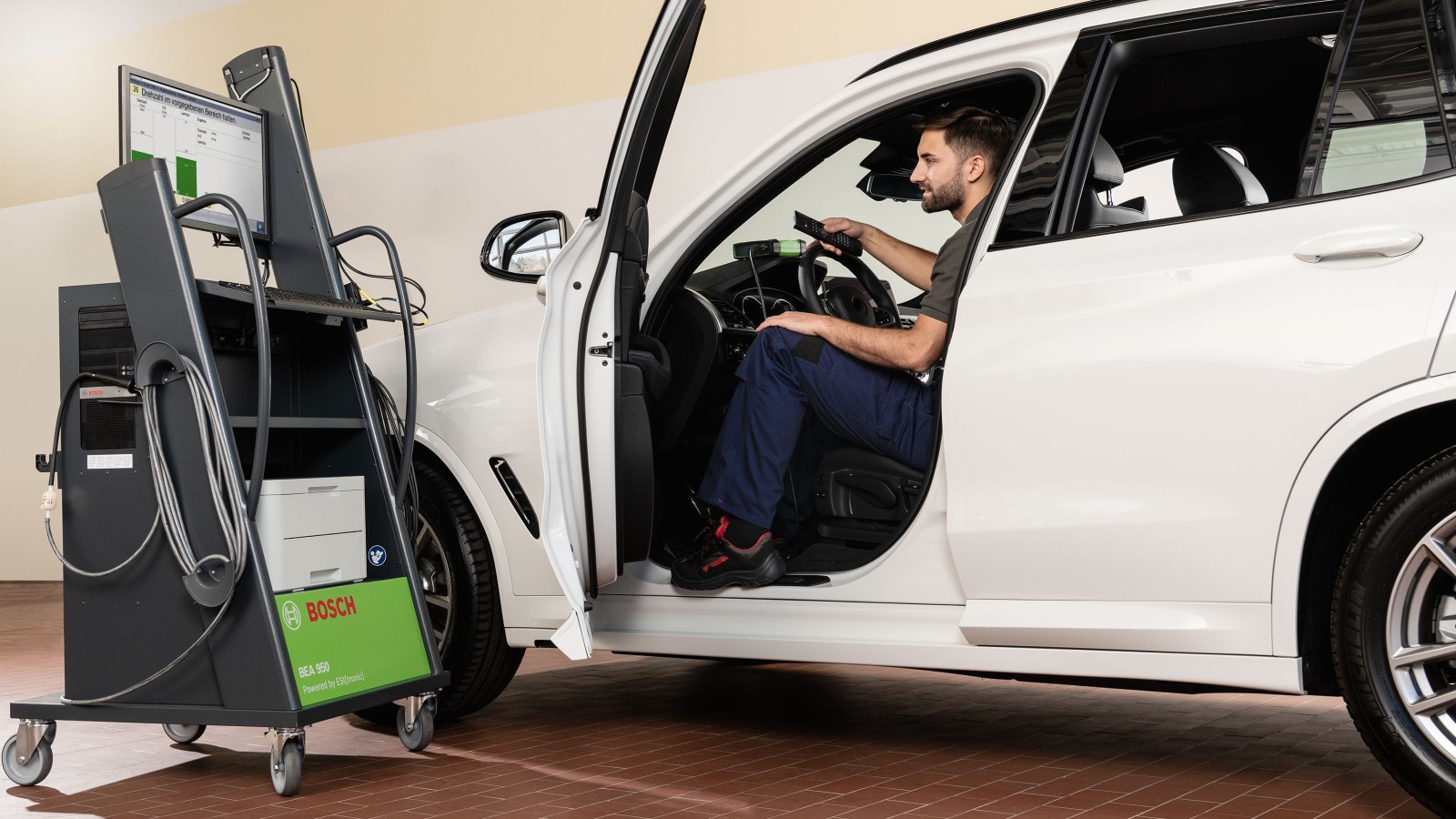 The BEA 950 S1 is future-proofed with supplementary options from the Bosch BEA device range, including a PC, screen, mouse and keyboard.
All standard and optional components, including: measurement modules, the PC, 24" monitor, keyboard and printer fit compactly within the trolley.
The BEA 950 S1 is the premium Bosch solution designed to meet the highest demands of busy workshops efficiently.